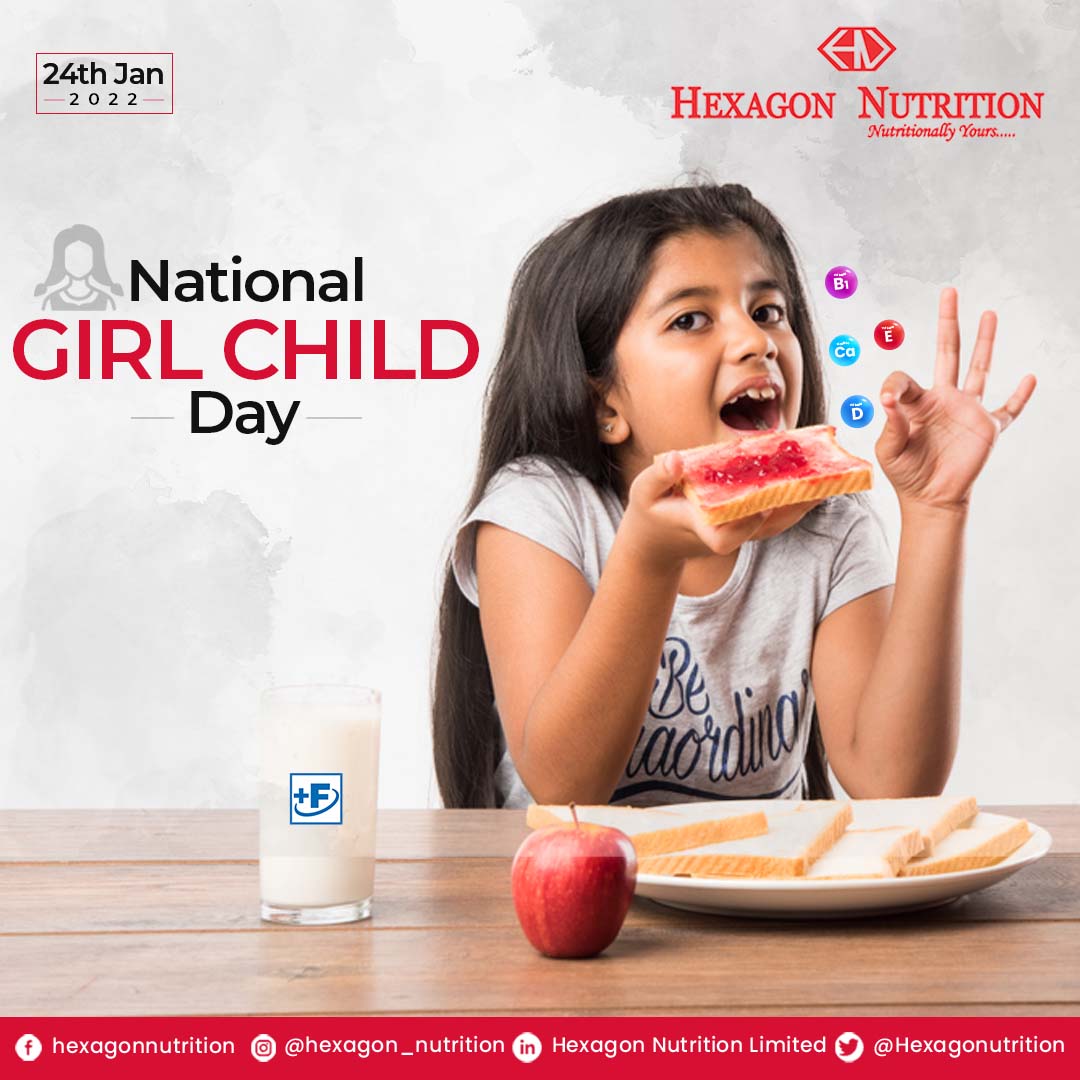 For the first time in many years, India reported 1,020 women for every 1,000 men as per the recent reports released by the Union health ministry. In 1990 when Nobel laureate Amartya Sen coined the term "missing women", there were 927 women per 1,000 men in India. India has been struggling to maintain a favorable child sex ratio for decades now, further affecting the child nutrition indicators showing stunting at 36%, wasting at 21 %, and 32% being underweight. To raise awareness around these deterring numbers of unfavorable child sex ratios, the ministry of women and child development in 2008 started with an initiative to celebrate the National Girl Child Day on 24th January of every year in India.
What is Child Sex Ratio (CSR)
In India, the child sex ratio is defined as the number of females per thousand males in the age group 0–6 years in a human population. An imbalanced child sex ratio where the number of females is lower than men indicates the poor demographics and backward mindsets of the majority population of our country. Even though conducting a neonatal test to determine the sex of the child in the womb is strictly punishable under the eyes of the law, people across the country still pay medical professionals to know the sex of their baby, so that a girl child can be annihilated in the womb before her birth itself. Many attempts to kill the fetus fail and the girl child is born with severe disabilities, bearing the heavy implications of harmful drugs previously used in an attempt to kill her. This has affected the nutritional status at large of all the women in India.
Nutritional Status of Women in India
India suffers from an intergenerational cycle of undernourishment where a quarter of women of reproductive age are undernourished, with a body mass index (BMI) of less than 18.5 kg/m (Source: NFHS 4 2015-16) where Undernourished girls become undernourished mothers who in turn have a greater chance of giving birth to low-birth-weight babies. Many young women are bearing children, one after the other with shorter breaks between their pregnancies worsening their nutrition deficits, and their overall health in the later stages. Inadequate nutrition before conception and in the first trimester is the biggest cause of Foetal stunting.
Major health concern of women in India
Breast Cancer – Gene Mutations BRCA1 and BRCA2 can increase the risk of breast cancer and is likely to be passed from parent to child. Overall, 1 in 28 women in India is likely to develop breast cancer during her lifetime. While up to 10 % of breast cancers could be hereditary, over 90% are linked to lifestyle factors like obesity, alcohol consumption, smoking, unhealthy diet, exposure to chemicals and radiation, exposure to feminine hormones (estrogen), late menopause, reproductive history. Hence it's recommended to do regular screening and testing for lumps in and round breasts.
Treatment generally consists of surgery and radiation therapy for control of the disease in the breast, lymph nodes, and surrounding areas (locoregional control) and systemic therapy (anti-cancer medicines given by mouth or intravenously) to treat and/or reduce the risk of cancer spreading (metastasis). Anti-cancer medicines include endocrine (hormone) therapy, chemotherapy, and in some cases targeted biologic therapy (antibodies). https://www.breastcancerindia.net/ is an online initiative by the NGO – The Pink Initiative, taken to raise awareness on breast cancer. Under the initiative 'Swasth Mahila, Swasth Goa' the state government arranged for free breast cancer screening for 1 lakh women in Goa.
Other Health Risks faced by women in India
Polycystic ovary syndrome – PCOS occurs due to hormonal imbalance where the follicles do not mature properly, and ovulation does not happen. The prevalence of PCOS in India in 2021 is about 22.5% and is the most common cause of infertility in Indian women, affecting their conception.
Osteoporosis – Osteoporosis is described by low bone mass followed by the slow deterioration of bone tissues that leads to bone fragility and increases a person's susceptibility to fractures. Estrogen deficiency is the primary cause of osteoporosis in women of India, Early Menopause, inadequate nutrition with deficiency of vitamin D, Vitamin B12 & Protein are other. The prevalence of osteoporosis ranges from 8% to 62% in Indian women of different age groups.
Diabetes – Diabetes is a group of metabolic diseases in which the person has high blood glucose (blood sugar) level either due to inadequate insulin production or because the body's cells do not respond properly to insulin or both. A new study of diabetes prevalence in middle-aged women in India finds that 254 of the country's 640 districts have a very high (greater than 10%) level of the disease and 130 have a moderately high level (8.7–10.6%).
Heart Disease – includes cardiovascular diseases (CVD), chronic respiratory illnesses, cancer, and diabetes, and Case fatality due to CVD in low-income countries, including India, appears to be much higher than in middle and high-income countries where elderly, women are more at risk. According to WHO, the number of cardiovascular deaths among women is 8.6 million, which includes 34% of women from India only.
Malnutrition – Malnutrition occurs when the body fails to meet its nutritional needs due to poor diet, digestive conditions, or another disease and can lead to fatigue, dizziness, and weight loss causing physical or mental disability. There are about 189.2 million undernourished people in India; a majority of whom are women and children. According to government figures from the year 2015-2016, 22.9 percent of women in the 15-29 age group are underweight, as compared to 20.2 percent of men in the same age group. Further, according to The State of Food Security and Nutrition in the World 2020 report, in 2016, nearly 51.4 percent of women of reproductive age in India were suffering from anemia.
COVID-19 has worsened Malnutrition in Women and Children of India
Covid -19 pandemic has endangered the nutritional status of women in India even more due to the disruption of food supply chains, labor shortages, limited production, and restricted mobility bearing a direct impact on even pregnant women's food and nutrition consumption with increased risks of financial security. Indian Government has taken initiatives to fight malnutrition by accelerating efforts under POSHAN Abhiyan- a flagship program to fight the nutritional challenges of women and children in India, complemented well by several other schemes like mid-day meals; Nutrition support at Anganwadis; serving hot cooked meals under Integrated Child Development Scheme (ICDS) at the village level.
Steps to improve your daily nutrition as a woman
As a woman, our body goes through a lot of changes, hence women deserve to enjoy a variety of foods including but not limited to
Iron-rich foods like spinach, beans, lentils, and some fortified ready-to-eat cereals with plant-based vitamin C-rich foods and some red meat, chicken.
Folate (and Folic Acid) During the Reproductive Years like oranges, leafy green vegetables, beans and peas, will help increase the intake of this B vitamin.
Daily Calcium and Vitamin D Requirements like calcium-rich foods include low-fat or fat-free milk, yogurt and cheese, sardines, tofu (if made with calcium sulfate), tempeh, bok choy, soybeans, sesame seeds, green leafy vegetables, and calcium-fortified foods and beverages, such as plant-based milk alternatives, juices and cereals.
Limited Added Sugars, Saturated Fats, and Alcohol
Balanced Calories with Activity to maintain healthy body weight and activity level. Women who are more physically active may require more calories to build muscles. Balancing the calorie deficit with a high protein intake can help the body to gain muscles and hence the strength it needs.
Hexagon Nutrition is proud to be part of this journey to help India fight the hidden hunger at local and global levels. Our premixes fortified with essential nutrients have the power to serve millions of people who fall under vulnerable and marginalized groups of India. Our associations with various healthcare institutes have allowed us to serve even the children suffering from Severe Acute Malnutrition (SAM) at their Nutritional Centres (NRRC). We are honored to bring this change into the lives of many beautiful young souls and we pledge to continue working hard towards achieving a better and healthier nutritional status for women in India. We pledge to serve and protect our girls! Wishing India a happy National Girl Child Day! To know more about our premixes, visit www.hexagonnutrition.com