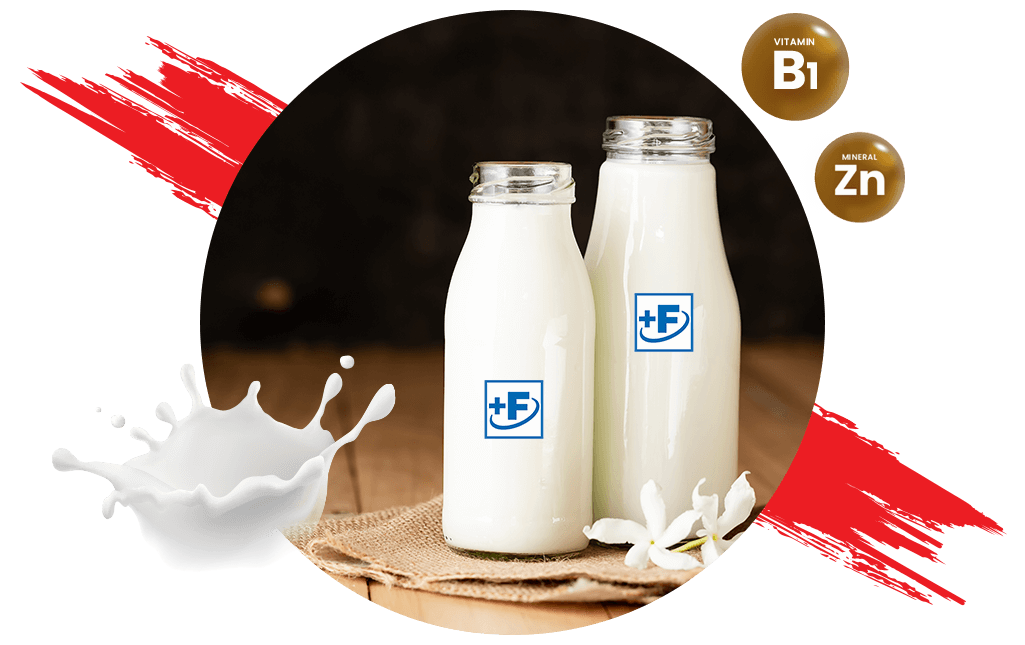 DAIRY – FOR A RICH AND 
WHOLESOME TREAT!
A fusion of vital micronutrients that transforms your creamery into delicious and nutritious treats!
MILK – Nature's most nearly perfect food. Besides protein and fat, dairy products provide a wide range of micronutrients, such as fat-soluble vitamins and calcium. However, most of these nutrients are lost during High temperature processing, which is why dairy fortification is important. Milk and milk powders are commonly fortified with vitamins A and D2. Both liquid and powder premixes are available from Hexagon Nutrition. Milk can be fortified with these vitamins, either singularly or in different combinations of vitamins.
Vitamins can be added at many different points in the processing system, directly into the pasteurising vat, the High Temperature Short Time (HTST) constant level tank, or on a continuous basis into the pipeline after standardisation and prior to pasteurisation.
The

applications

of

our

dairy

premixes

are:
Milk Powder / Infant Formula
The

micronutrients

suggested

for

dairy

fortification

are:
Disclaimer: Micronutrient premixes formulated and added for Staple Food Fortification are governed by FSSAI. Above staple food processing application products are as per Food Safety Standards Authority of India regulations on Staple Food Fortification dated 3rd August 2018 Gazette number F. No. 11/03/Reg/Fortification/2014